Why Bathroom Renovations are a Smart Investment for Greater Dallas Fort Worth Residents
Dallas Fort Worth (DFW) is not just another city on the map; it's a dynamic region marked by its commitment to progress, growth, and cultural sophistication. In an area where homes are a reflection of one's lifestyle and status, it's essential to ensure every part of it is up-to-date and vibrant. At the heart of this modern ethos is the belief at Affordable 1 Day Bath – that bathroom renovations are not just an aesthetic upgrade but a smart, long-term investment. Let us delve deeper into why.
1. Increase in DFW Property Value
Immediate ROI
While kitchen renovations have traditionally been seen as the primary means to augment property value, recent data suggests that bathroom renovations come a close second. A fresh, modern bathroom can significantly boost your home's value, offering an immediate return on investment.
Echoing Market Trends
Today's buyers in DFW are looking for homes that are move-in ready. An outdated bathroom can be a deal-breaker. By ensuring that your bathroom echoes the latest trends and styles, you place your property a notch above the rest in the competitive market.
2. Enhanced Energy Efficiency
Modern Fixtures
The latest bathroom fixtures are not only sleek in design but are also crafted to be more water and energy-efficient. Swapping out older fixtures for newer ones can lead to significant savings on utility bills.
Eco-Friendly Choices
With increasing consciousness about environmental sustainability, bathroom renovations can also be an avenue to adopt eco-friendly features. Think low-flow toilets, water-saving showers, and LED lighting. Not only do these choices help the planet, but they also reduce monthly outlays.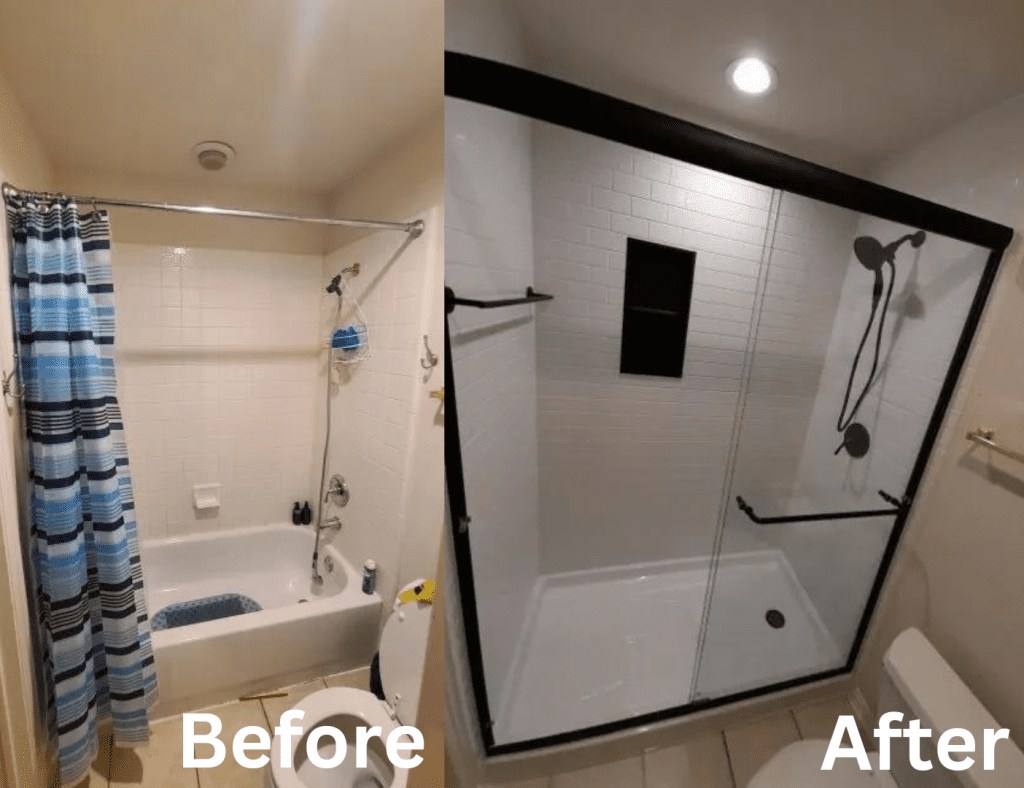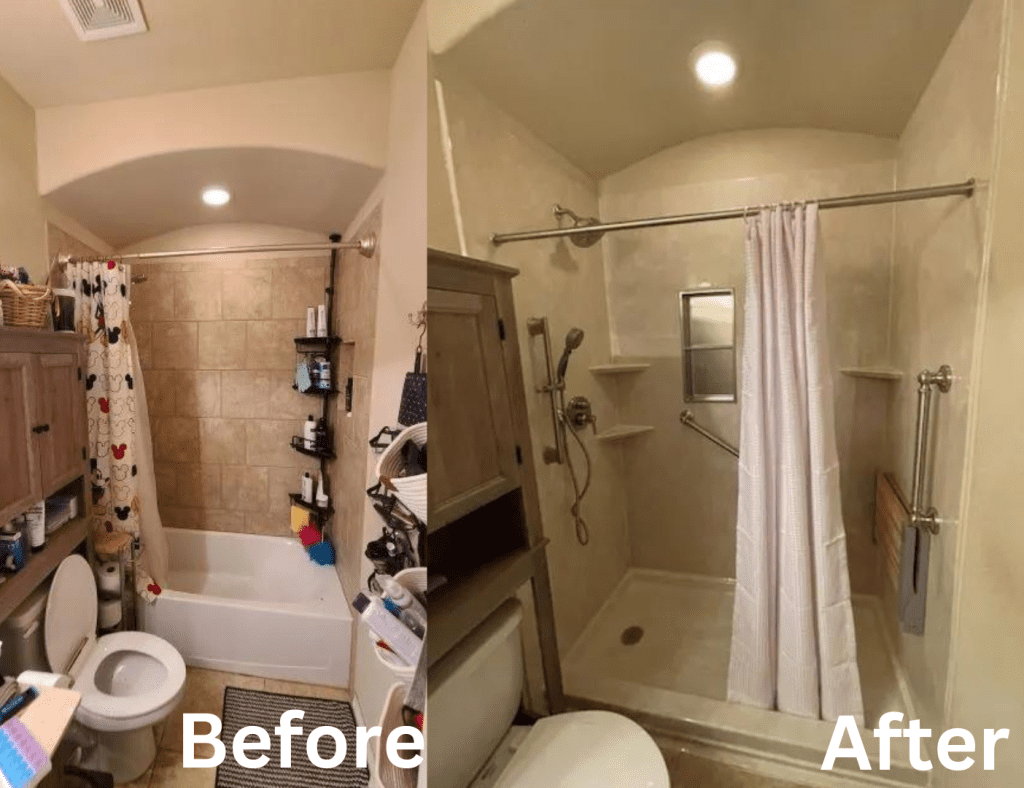 3. Personal Comfort and Luxury
A Personal Retreat
After a long day, there's nothing quite like retreating to a spa-like bathroom for some much-needed relaxation. With a renovation, your bathroom can be transformed from a purely functional space to an oasis of calm and luxury.
Customization at its Best
Every family and individual has unique needs. Perhaps you require more storage, or maybe you dream of a rain shower. Bathroom renovations provide an opportunity to customize the space to reflect your individual tastes and requirements.
4. Addressing Wear and Tear
The Inevitable Aging Process
Over time, bathrooms show signs of wear and tear. Tiles may crack, faucets might leak, and fixtures could become outdated. Renovations help in addressing these issues, ensuring the space remains safe and functional.
Mitigating Hidden Issues
Hidden issues such as mold or water damage are best addressed sooner rather than later. A renovation not only allows homeowners to tackle these problems but can also prevent potential health risks associated with mold exposure.
Key Takeaways:
Bathroom renovations can significantly augment property value, making it a smart investment.
Modern bathroom renovations emphasize energy efficiency, leading to long-term savings.
Personalizing your space can greatly enhance comfort and luxury.
Timely renovations address wear and tear, ensuring safety and functionality.
Give Affordable 1 Day Bath a Call
In conclusion, while the thought of renovating may seem daunting, the results, especially in a region as forward-thinking as Dallas Fort Worth, are worth the effort. At Affordable 1 Day Bath, we understand the DFW pulse.
Our experts are adept at melding luxury with functionality, ensuring your "Bathroom Renovations" not only resonate with contemporary trends but also stand the test of time.
Reach out today, and let's embark on a journey to elevate your home's aesthetic and functional appeal.